7 Lessons Learned Throughout My College Career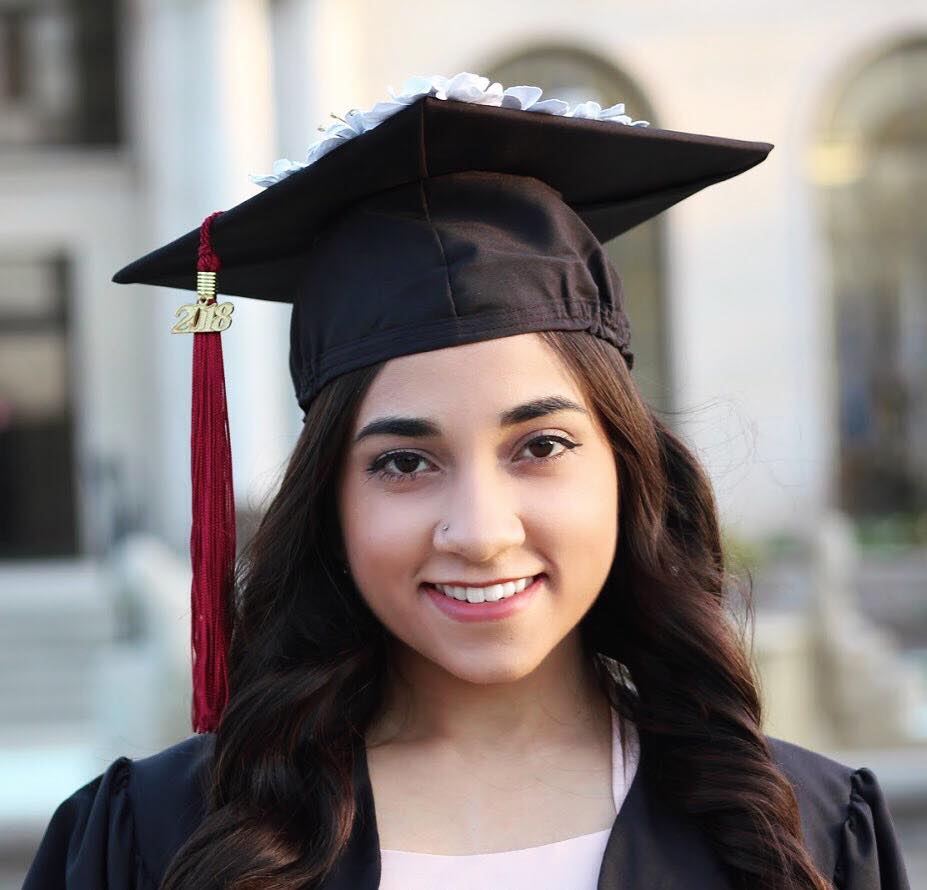 May 5th, 2018 – I am an official graduate from Iowa State University.
I graduated from two colleges, getting a Bachelor of Science Degree in Apparel Merchandising & Design and Business Management.
But believe it or not, the journey throughout these 4 years has been more exciting than receiving a piece of paper that acknowledges my passing of classes.
Walking across the stage receiving my degree was very surreal, in the fact that I had never thought about achieving as much as I have when I had entered college as a freshman.
People say college is the best years of your life because you get to have freedom and 'live life' before you graduate and work a 9-5 job. However, for me it was so much more than that; I literally have transformed myself into a person that I would have NEVER thought of becoming.
From writing a best-selling book to speaking on stages and live TV to share my story is unbelievable. Entrepreneurship has always been an interest for me even before I entered college, but if it wasn't for the people that I met in college that has allowed me to do everything that I have done up until now.
College has been a rollercoaster of a ride for me and as I wind down from graduation this past weekend, I want to reflect on the top 7 things that I have learned these past 4 years and have continually applied to my own life.
Never lose track of who you really are
Change is good, but I have also learned that sometimes people take things too far. A lot of things occur in life that can alter your vision, mission, and beliefs. Always remember the REAL reason behind what you are set out to do in life.
Don't overthink it.
There has been far too many times where I consistently drove myself crazy because I would doubt every single situation that would come my way. Every opportunity, experience, relationship; I would analyze to such an extreme that I never ended up taking positive action.
My word of advice to any opportunity is to acknowledge it, see the positives in it, and take the risk.
Your mindset can make or break you.
The mind is powerful in so many ways. It can play tricks on us, help us, hurt us, but most of all it has the power to run your life. Whether that may be good or bad, depends on how you train your mind to think and act. I have been on both positive and negative ends of the spectrum when it comes to mindset. What I realized is, the 'problems' that we encounter on a daily basis don't define our future. It's our attitudes towards that problem or situation and the way we react to them.
Don't blame the problem. Adjust the mindset.
Pay attention to your health; physical and mental.
I used to push health and fitness to the side and wondered why I wouldn't have enough energy to do anything. About a year ago I struggled heavily with anxiety and it literally took over my life. I realized that A LOT of people struggle with mental health, but not many people speak about it. The month of May is Mental Health Awareness month and it's increasingly scary to know that youth mental health is worsening as percentages jump higher and higher each year. Acknowledging health and speaking about the fact that it is so predominant in our society will be the way to better ourselves.
Throughout my years in college I have learned to put myself on a track to feel better, physically and mentally, every single day.
Nothing is more valuable than living a healthy lifestyle. Please pay attention to it.
Push yourself to the max.
This means going so far out of your comfort zone that people think you are absolutely ridiculous. Who knew me BEFORE I jumped into entrepreneurship? For those of you who did, you probably noticed that I was an extremely shy person. I would have never had the capability to do daily fb lives, speak on stages, or even go on live TV to share my story.  The only way I have gained the confidence I have today to do all of those things was because I literally forced myself out of my bubble. No it was not easy, but the return of it all was well worth it.
Do something every day that will scare the hell out of you.
You are always one step away.
Whenever I am at a position where I feel like giving up I always think back to the story, three feet from gold. The moment where things feel like they are about to break is the same moment you need to keep pushing to see massive breakthrough. The best successes I have ever gotten were after an up and down roller coaster of a ride, but it's ALWAYS worth it at the end.
Whenever you feel like quitting always think about WHY you started, you are so close.
Don't give up.
Courage comes from within you.
Everyday we have people coming at us left and right about what we should and should not be doing. Sometimes we let those voices into our head that can alter our vision, which ultimately leaves a negative impact on the way we live our lives.
I want to tell you that we are all capable of doing SO MUCH more than we think we can. The ability to articulate our opinions, be unique, and stand out from the crowd takes a lot of determination. It took a lot for me to be in the spotlight for 254 consecutive days (after tomorrow) showing you the entire journey of my senior year.
There were days that were tremendously hard for me. The last thing I wanted to do was to hit record and share what was going on in my life. However, the reason WHY I did that was to inspire you all in realizing that the decisions you make are in your hands; that you have the ability to make that change, no one else.
At the end of the day, millions of people can believe in you, yet none of it matters if you don't believe in yourself.
As always, stay unforgettable
Sabah Ali