Network Like It's Your Job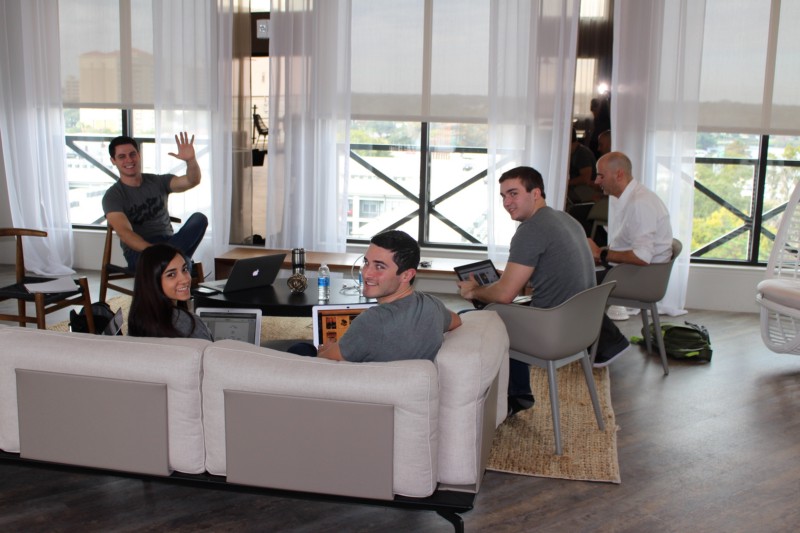 I have became a pro at networking and making connections because of the practice I have done at different events. In college networking can be very scary to people because when they think of networking they think of approaching big CEOs of companies. However, it's not as scary as it may seem.
Networking is necessary in any field that you are in. Mainly because networking is how you can get jobs, get more clients, and create relationships that can help you in the long run. At one point or another you will encounter some sort of event where you will have to mingle with people that you don't know. Also if you are looking for a job, the best place to make connections are at these type of events.
Therefore, I have broken down the 5 steps (plus a bonus step) that you should take in order to find people to connect with and how to do so.
Attend Networking Events
I met most people who have impacted my life through attending a range of events. If you're on the lookout for the CEO of a company, you need to be at the location they're going to be at. Simply sticking to college-bound events, hoping to find that one important contact isn't enough. Looking into different career fairs – mixers if you're in big cities – and conferences are the way to go.
Approaching people
Once you are at these events, do you just observe the atmosphere and enjoy the free hors d'oeuvres? No. You need to approach people in order to establish a connection. Scope out the place, get a feel of the type of people who are there and, if you can, pinpoint ahead of time the key people you want to talk to. There will be times when you won't know a single person in the room, which is fine, but sometimes scary when you're new to networking. If this is the case, just relax, take a breather, and go up to someone who looks approachable.
Introducing yourself
So now that you've approached someone, what in the world do you say? This is the most important part, because you only get to make a first impression once. Forbes Riley, the queen of infomercials, taught me how to make the perfect introduction when I first met her at an event. The key is to not spill your entire life story out to them, but to first say your name and a short tagline so that they can remember who you are. You can attend networking events where there will be hundreds of people there, but you want to stand out and have that person remember you out of all the other people they have spoken with. Think of something that uniquely represents you when stating your name and summarizing what you do. This strikes up a conversation so you aren't awkwardly staring at the other person, waiting for them to say something first.
Asking for contact information
Now that you have made a meaningful conversation, remember to get their contact information. There is really no point in doing all of the above steps if you don't sustain the conversation and connections past the networking stage. Business cards are usually the 'proper way' to exchange information, but many people also just use their phones to get contact details. If it's a career fair or a professional setting you should stick with business cards, if it's more casual, cell phone is the way to go.
Following up/ staying in touch
This is one step that numerous people never do because they either forget, or just simply don't take the time – it's simply following up. In college, if you are looking for an internship or job, you need to follow up with people you have met. This shows them that you're thinking about them and their company. If you are looking to work with someone or gain a person as a mentor, still follow up with them! It will be in different context depending on the situation, but staying in touch is important.
BONUS STEP – Add Value
If you are like me and want to connect and work with leaders in the field, the number one thing that I have learned throughout my years of experience is to ADD VALUE to these people. Show them that you care so much that you are willing to work for them for free. This will show them that you are serious about being successful, and are not selfish about just getting good for yourself. In return, you will build a great relationship, and they will help you reach the top.
These six steps have allowed me to make million dollar connections that I know will help me in the future. Not only have they helped me but I have helped them achieve big things in their companies as well. This is a skill that you must have because in the long run it will definitely pay off.
Networking isn't scary, once you do it a couple times you get used to it, get better at your communication skills, and make some new friends along the way!
Sabah Ali
#theclockisticking