Stop Dreaming Start Doing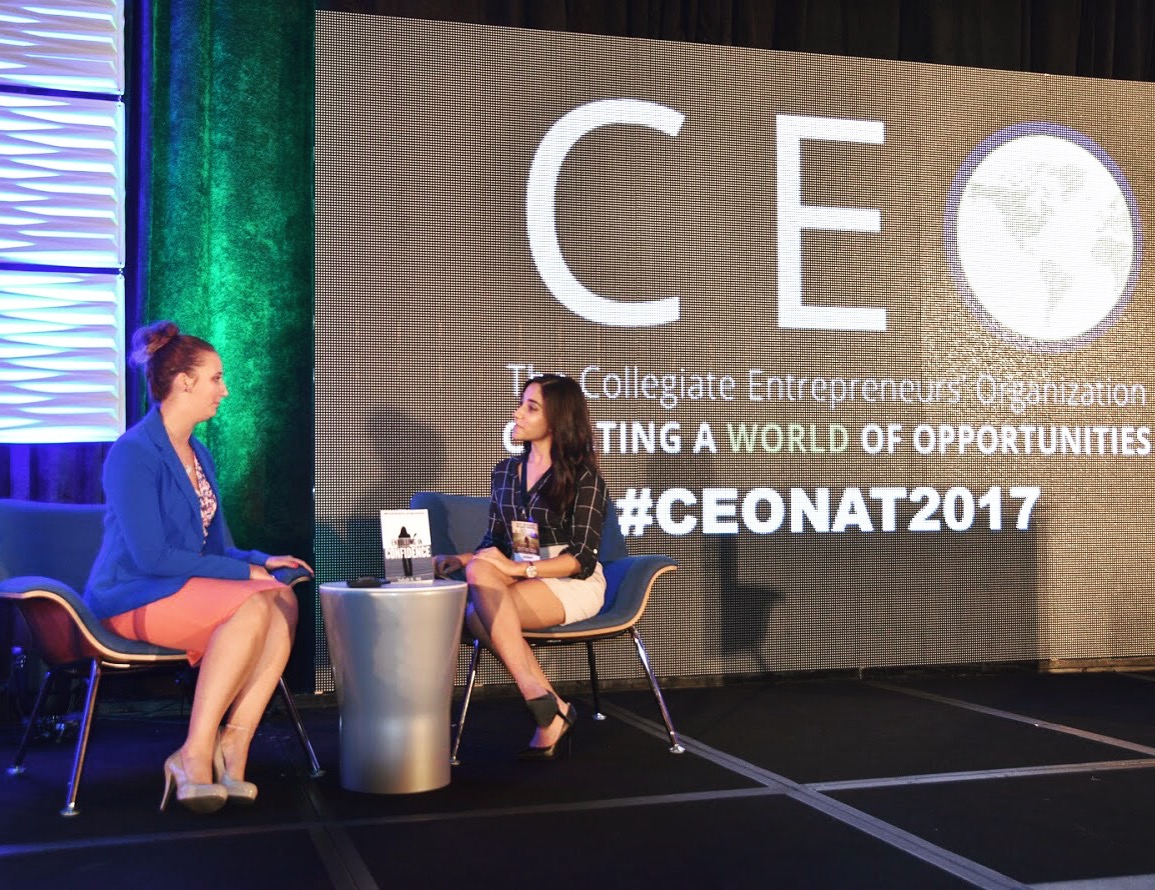 It feels good when you are finally able to check off another goal of your 17 goals that you created for the year of 2017. This past weekend I had the opportunity to be a featured speaker at the Collegiate Entrepreneur Organization (CEO) Conference in Tampa, FL. I attended this conference two years prior to this year, so it was very surreal to come back a third year around to share my experiences.
Being in front of a group of people, speaking for the first time, was something that was very scary but rewarding. Talking to my peers about how I successfully wrote a book, hit best seller, and leveraged that to gain credibility was very exhilarating.
My session talked about How to Become an Amazon Best Selling Author and it was amazing to see how many people were blown away by the process I went through in order to get to the point I was at. After the presentation was over, the crowd came up to grab some of my books and lined up to introduce themselves to ask questions.
At that moment, I realized that this was just the beginning of everything that I am bound to do the rest of the year and the upcoming new year. The inspiration that I saw in people's eyes when they came up to me was something that I couldn't have ever imagined. People were so moved by the presentation that they walked away with confidence and dedicated themselves to writing a book. One person I connected with already made their deadline in launching their book March 12th, 2018 which I think is pretty awesome.
Not only was my session the highlight of the weekend, but the connections that I made as well. I traveled with my University to the conference and didn't know anyone who was going besides one person. That allowed me to get to know 13 other individuals who I went to school with, but were complete strangers because I had never met them. It was cool to see how each and every person were set on goals they wanted to achieve on their own dime. That every person was at a different point in their life, but encouraged each other to pursue their passions.
A lot of the people that I did connect with were in the same position as I was two years ago. They were just getting into the field of entrepreneurship and were a little lost in what direction they wanted to go. When they would tell me about their ideas, their eyes would light up, but they didn't have anyone pushing them to achieve their goals. That is when I told them how powerful it is to have a mentor, circle of positive influences, and a touch of confidence to start heading the right direction.
Because at the end of the day, the more you wait on attempting to achieve your goals the more time that you will waste. Your dreams will only become a reality once you start acting on them.
I made the goal one year ago that I would speak at CEO 2017 as a breakout session speaker. Now that has been achieved, my new goal for next year is to become a keynote on the big stage at CEO 2018.
Dream bigger, each and every day.
Sabah Ali
#theclockisticking