What it Takes to See Fame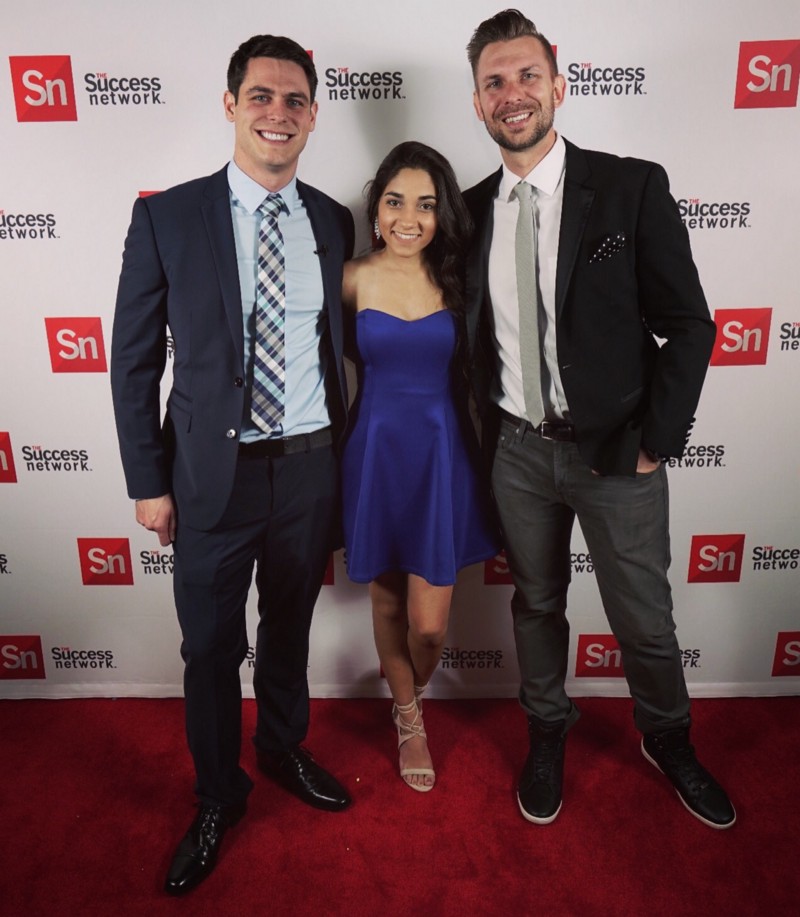 These past couple of days has been one of the most rewarding experiences of my life. I was so honored to have the opportunity to be able to attend the premiere for Ambitious Adventures down in Orlando, FL. A week ago I didn't have my plane ticket, a place to stay, and was on the edge of not going to this event. However, knowing the great opportunities that would come out of this great event was really priceless. Brandon T. Adams and Greg Rollet were the hosts and producers of the reality TV show and I was so proud and inspired by what they created, along with their teams, in just 8 months.
Getting to attend a red carpet event for the first time, dressed up, and having cameramen all around taking pictures and recording the event was so unreal. Then being one of the first people to watch the actual premier of the first episode in the theatre in Winter Park, FL was the best part of it all. The TV show went above and beyond than what I had expected, especially when I got to meet everyone who was there. The following day we had an all day workshop event where Emmy award winning director, Nick Nanton, came to speak to the mastermind group that we had. During that time, I learned 10 times the amount of knowledge that I would probably never learn with the classes I am taking right now in college.
Being surrounded with my team, the atmosphere, flashy photographers, Emmy awards, and great people to connect with really reminds me that I love what I do and I am so grateful for the opportunities that I took which brought me to where I am at right now. People saw that I was at this event, they saw all the fame and incredible pictures and were so astonished by what was going on. They started reaching out to me asking to be apart of it and do what I am doing just because they see the glam for everything that was going on. However, in reality they don't see the hard work that gets put into being able to attend an event like this, being able to establish that great mentor partnership with Brandon that I have. Then most of all, Brandon and Greg's execution in creating this entire TV show with just 4 people, which was just an idea 8 months ago. All of this is nothing, literally nothing unless you do all that hard work to execute the idea that you have.
Don't you want to be successful in life? Attend events like this? Be a movie star like Brandon and Greg? I know I do. Which is why I push myself each and everyday to be able to work with Brandon and get to attend these amazing events. Sure some people wont understand what you are doing when you are working all the time, missing parties and events; almost all my friends still don't know or understand what I do in order to get to where I'm at. Because all they want is that success, that end goal, but there's always those steps that we have to take to get there. I had the most amazing conversation with this person that I met at the event, 21-year-old college student, and we were talking about how living an entrepreneur lifestyle can be very hard especially when you are in college. You will get questioned a lot, get put down, and possibly even lose friends because you're so dedicated to your work. But at the end of the day it's all worth it, disappoint for 18 months so you can make them proud for the rest of your life.
Moral of this blog, which I'm actually writing in the plane on my way back to Iowa, is to take those opportunities. Brandon asked me before I left Orlando the main thing that I learned from all of this in the past couple of days, and that is exactly what I told him, the opportunity of being there. I was on the edge of not going but I saw the value and need to invest in myself so I hopped on a plane, flew down to Orlando, and BOOM that was probably one of the best decisions that I ever made.
Sabah Ali
#theclockisticking